The best way to enjoy Rome and discover all its beautiful and picturesque corners is to get lost in its streets and walk the most hidden alleys.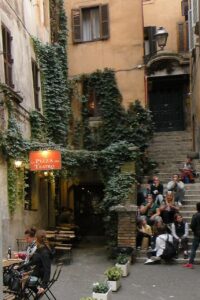 A few steps from Piazza Navona, but also reachable from Piazza di Ponte Sant'Angelo and from Lungotevere Tor di Nona, Via dei Coronari shows one of the most evocative sides of the city. It's in the heart of the Eternal City: formerly called 'Via Recta', because it connected Piazza Navona with San Pietro, today it's a place to be discovered.
Closed to traffic, this road is a small oasis of pleasure and surprise. The famous Gelateria del Teatro is located here with an adjoining Osteria del Teatro. But there are also small restaurants, bars, and places for high-quality street food to choose from like Fresco Coronari or Il Pastaio di Roma. You can also find a supermarket.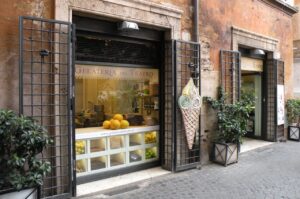 © Gelateria del Teatro
Via dei Coronari is also known for its artisan shops, clothing boutiques, a special perfumery – Essenzialmente Laura – and antique shops. Walking along Via dei Coronari also means being able to buy special items and bring exclusive memories of Rome with you.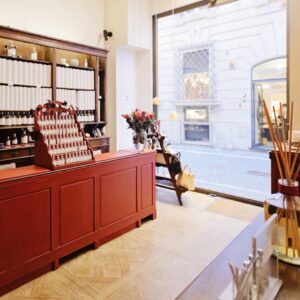 © Essenzialmente Laura
This charming street is a microcosm full of beauty and history, a place to be enjoyed alone or in company, and a lovely starting point for an evening in the Historic Center. From here you can easily reach all the other streets around Piazza Navona,  like Via di Monte Giordano, Via del Governo Vecchio, Via della Pace. Check out these streets for pubs, cafes, restaurants, and bars. There's plenty of choice for an Italian aperitivo and nightlife.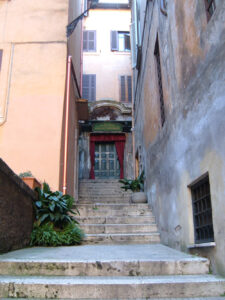 When you want to enjoy the Eternal City, but at the same time stay away from the hustle and bustle of the city, Via dei Coronari is a great option to consider, because it always offers moments of authentic delight.